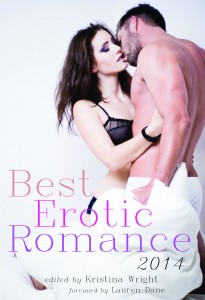 I have two new releases this month. My short story, Show Me, is part of the Best Erotic Romance 2014.  The book in hardcover and digital released last week. It is awesome-sauce-y. lol The story is a little risque- lol. I mean… it should be 'cause, ya' know, it's part of an erotic anthology. 🙂
Anyway, my couple is pretty new to their relationship and this story is a slice of their lives together. A very spicy peek into their bedroom. It's hot, hot, hot!
Kristina Wright edited the anthology and Lauren Dane wrote the foreword. It rocks, seriously.
Enjoy!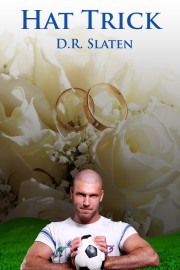 The second release I have this month is Hat Trick. It's the second book in my novella series about some dudes who play poker together. Oh, they also happen to be professional athletes.
Home Run started the series. By the end of that book, the main characters had moved to Houston and gotten together. Hat Trick  introduces the guys in the poker players group.
Silas and Emma have their story in Hat Trick as a result of Dani and Noah getting married after they moved to Houston. Sparks fly as the best man and the maid of honor fulfill their duties to the marrying couple, and to each other.