Today's the first day of Spring. The Vernal Equinox for those of you wanting to use more astrological terms. lol It is the day the North American continent begins to tilt in a way as to bring the sun closer to that portion of the surface of our planet.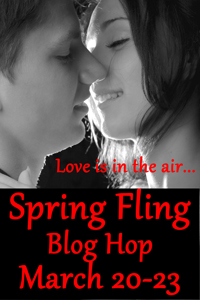 Like little flower, the sun after the long cold season makes me turn my face up towards it. I dunno why  but Spring makes me think of going slightly crazy, a little punch drunk, a bit bonkers. Which shouldn't be a surprise after being cooped up for the dark, cold months of winter.
Flowers make me think of the birds and the bees. Well, mostly bees. But if you get as far as the bees, you can't help but think of the birds as well. So it shouldn't surprise anyone when I say Spring makes think of love, romance and sex. Okay, lots of things–including Spring–makes me think of love, romance and sex.  I write the stuff for shitsake. 😀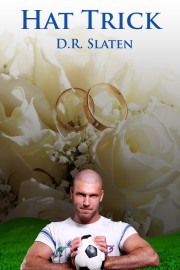 In honor of Spring, I'm doing this fling to celebrate. So much to be happy for, but the one right now is that winter is gonna finally be over AND because I had two books release last month. Hat Trick is one of them and is the ebook on giveaway for this hop. It was serendipity to have an ebook about weddings and babies and best men and maids of honor come out just in time for Spring, but there you have it.
Leave me a comment and let me know why you love Spring, or just tell me anything at all for a chance to win my prize. And then go to the other blog hop participants for more cool things to win on their blogs and increase your chances for the grand prizes. The Rafflecopter link is below, and the main blog hop can be found here or by clicking on the Spring Fling Blog Hop button up above. When the Hop is over, check back at all the places to see what awesome swag you've won.
The blurb for Hat Trick is below. and you can find a snippet here.
Blurb:
Silas is a professional soccer player and Best Man at his best friend's wedding. Emma is in upper management and Maid of Honor at her best friend's wedding. When the Silas and Emma wake up the next morning in bed together, the worst thing they thought the night before had given them was a hangover.
Now the Maid of Honor is showing up to the wedding pregnant with the Best Man's baby. On the way to their own happy ending, Emma and Silas have to overcome their dislike of each other and the situation. If that isn't enough, the past always has a way of coming back to haunt the present making it anyone's guess if Emma and Silas will play to advantage or commit a foul.
GRAND PRIZES:
*Special THANKS goes out to Blushing Books and authors Sue Lyndon, Patty Devlin and Cara Bristol for their contributions to the Grand Prizes!! 🙂
1 Kindle Fire (Donated by Blushing Books)
1 $75 Amazon (or B&N) Gift Card
1 $25 Starbucks Gift Card (Donated by Sue)
1 $25 Blushing Books Gift Card (Donated by Patty)
1 $25 Loose Id Gift Card (Donated by Cara)