Here is a snippet from Home Run. It'll be released from Rebel Ink Press August 3, 2013.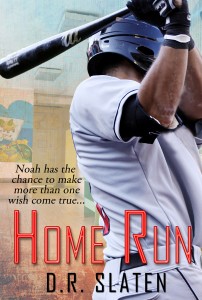 Noah was amazingly magnetic. She fully understood why women stood in line for a night with him. In addition to his personality, he was ruggedly handsome. But it was his mouth that set him apart from most other handsome men. It was surprisingly lush and full, almost but not quite feminine. His good looks combined with his soft heart for sick kids were a lethal combination and Dani wasn't immune.
That same care he showed Juan then was how he took care of her now. He remembered the big things but he paid special attention to the small things and that set him apart from other men she'd dated. It was the beginning of the steamiest, yet sweetest, relationship she'd ever had.
He was addictive. But he was a complication. Her parents would surely hate him.