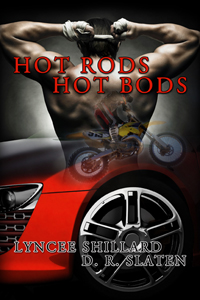 Open Road Release on Jupiter Gardens Press today.
AllRomance
Coffee Time Romance
Amazon
Here's the blurb:
Zoe Akio is a professional dirt bike racer who decides to ride her motorcycle across the country and think about a future post motocross racing. Her manager hires two bodyguards, Deke and Nathan, to travel with her. The three weeks with the three of them in close quarters changes all of their lives as a new, unexpected road opens up.
Here's an excerpt:
"Malcolm, I don't need anyone to go with me. I've got three weeks between races, and I just want to ride. I can make it from Cali to the East Coast in that time with no problem." Zoe knew she was whining, but she really didn't care. It didn't matter that she was talking so loud people on the other side of the bar could hear her. But, Mal wasn't listening to what she was saying. Typical.
"It's not safe for you to be on the road by yourself, Zoe. I need you to get to the next races on time and in one piece. I'm sending some riders with you. And that's final." Mal's tone brooked no argument.
She grunted at him and took a long pull off her beer. She was tired of listening to him yap. Soon she'd be on the road riding her bike for fun. Not for work. God, when had her passion turned into work?
If she didn't argue with him, maybe he would just shut up and go away. Being her manager didn't give him license to constantly tell her what to do, where to go or how to live . He was worse than owning a little yappy dog, always dogging her heels.
She could see the disgusted look on Mal's face and the tightening of his mouth as he looked around the rundown bar. She didn't care about his discomfort at being in a place like this. The bar was old, dirty, and smelly. But she'd been coming here since she could legally drink. She was comfortable here, and the bartenders knew her name.
Plus she was surrounded by other bikers. They gave her respect and space. Being a motocross rider had some pull with the patrons in this bar.
Dressed in faded Levis that looked almost broken down and her motorcycle boots, all scuffed and worn, she fit right in. At least in the way she dressed she fit in with the guys. Most of the girls were biker sluts, wearing short skirts and too much makeup. Zoe kept her face relatively free of face paint, and her hair was all teased out but hanging in soft curls down her back.
At Mama's, she was more like a guy than a girl. She liked that. She liked that most of the people in this bar liked to ride for fun. She needed that energy now more than ever. She was just so damn tired of competing. It had become all about the money and not about the ride.
"Look Mal, you get my rigs to Pennsylvania and I'll show up to ride," she declared. "You send people with me, it'll take planning and shit, and I'm trying to avoid that. I need this ride."
"I'm not telling you not to make the drive, Zoe," he spoke slowly. "I'm just asking you not to ride alone. In fact, I won't let you."