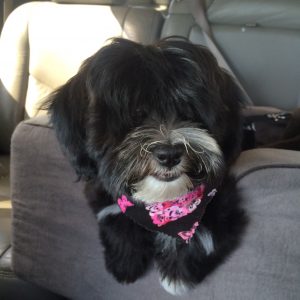 My new puppy, Java.
I've been remiss in not introducing her before now. But life happened, right? And I'm getting around to it now.
She's a little Havanese. And precious as all get out. But she keeps me busy as well. Plus, I've had a killer travel schedule. And staying at my house for a while kinda company. Which is fabulous, if exhausting. It also doesn't leave a lot of time for blog updates. Especially when I'm slated to do another blog post per month. That one post has been about all I can muster. At least, for the last several months.
I'm not sure when Java is going to chill enough to let me have more time for another post. But be patient. Oh, and I'm writing as well.