I don't hawk my wares too often. I think door-to-door salesman are only just slightly less annoying than those that are in a sell, sell, sell mode constantly. So I mostly just give a brief public service announcement and attempt to sparingly share my release day joy. In furtherance of sharing said joy, my witchy, magical menage is available for preorder at TEB. The preorder price is 15% off the cover. Three other authors have a release in the same Wanton Witches series begin offered by TEB just in time for Halloween. It's scarily good. 😉 Just click on the cover and it will take you to the site.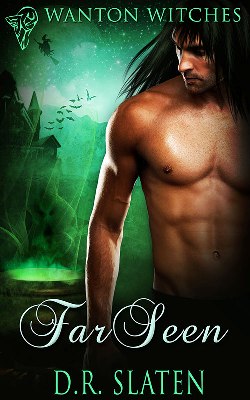 Blurb:
Three lonely souls find each other and the cure to a disease ravaging the witching community on All Hallows Eve.
Taking a break from finding the cure for a magic sickness killing witches, Evangeline—Evie—Parker picks up Drew for a night of hot sex. One night is not enough, however. In a strange twist of fate, Trent, Drew's partner, also comes into Evie's life. One night is definitely not enough when two become three. As they come together, they realise that while separately they are good, together they are great.
All Hallows Eve is the time when the cure to the magic sickness is predicted to make itself known. Combining magic and sex on that special night cures more than the magic sickness afflicting the witch community, it also cures three lonely hearts.