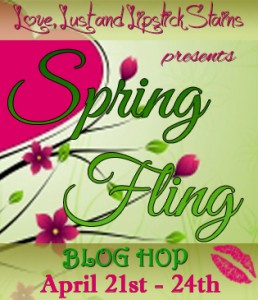 We have a winner, boys and girls!
BookLady is the winner of my portion of the blog hop and is getting an ebook copy of FARSEEN. Keep checking back to see who wins the big rafflecopter prizes.  Woohoo for her! 🙂
Thank you to everyone who participated and made the blog hop a fabulous success! I had a really good time and I hope all of you did as well.
***
And the goodness doesn't just stop there. 😉 Today is the day that NIGHT BLIND is on general release from Totally Bound. They are a fabulous group of people and my book can't help but to have some of that fabulousness rub off on it.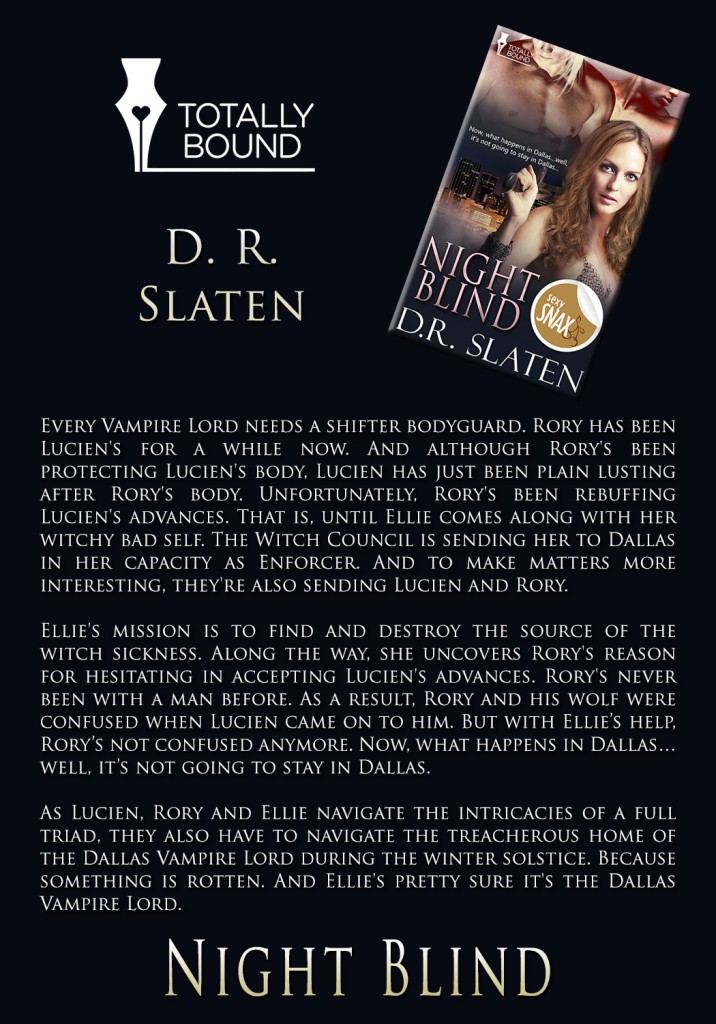 NIGHT BLIND
Night Blind is Part 2 of the OtherKind Prequel. FarSeen is Part 1.  They are both standalone novellas in their own right. However, they are best read together.
Warning… maybe: One shifter new to manlove, one witch new to threesomes, and one vampire who's been there and done that… a thousand times. At least. They're all new to each other. Add in crazed bad guys unleashing diseases of mass destruction, and well… what happens in Dallas, it's not gonna stay in Dallas. Light m/m action, some anal and LOTS of hot menage.
EXCERPT:
He walked toward her. Stalked would be a more apt description.
"Are you hungry, little witch?" he purred.
"No."
"Good."
He took her face into his hands. Slowly, so she had time to protest, he brought his mouth closer to hers. Um, yeah, she was so not going to protest. Her magic flung itself out and wrapped around Lucien, rubbing up against his power. She didn't need to see to know what it was doing. The rubbing was shooting sparks all over her body.
He brought his hand to the underside of her hair at the nape of her neck. He twined his fingers into her curls and gripped. Not hard but very firm. Using his leverage, he kept her head completely still.
He covered her mouth with his, almost touching. She could feel his breath on her lips, warm and humid. She couldn't move her head, not one millimeter, his hold on her was that firm. All she could do was wait, wait for him to make the next move.
She knew vampires were notoriously controlling. She hadn't thought about what that meant in the bedroom. Lucien was the Lord of the East. How much more controlling would he be compared to others of his kind? She had a feeling she was about to find out.
He bit down on her bottom lip. Then he licked the bite as if to soothe it. It did the opposite and shot her arousal into the stratosphere. She'd always liked a bit of pain with her pleasure. She had a feeling, though, her boundaries in that regard were going to be tested.
BUY LINKS:
Amazon
AllRomance
Barnes and Noble