News and Newsworthy…
Just an FYI… I have to do the comments with an email addy. Cause I try to block spam. Um I really don't want ads for Cialis or Viagra. Neither do I want to be propositioned by Nigerians wanting to make me rich beyond my imagination. They don't know my imagination cause, really, they wouldn't even go there, ya know? But I swear your email addy doesn't show up. And I promise never not ever to use it to send YOU crap cause I hate that. If I screw up and do, drop me a note. I will send you $100 if you just give me your bank information and password. 😉
11/20/13– Just signed the contract with Jupiter Gardens Press for WELL PLAYED. It's Book 1 in the Steel & Stilettos series which continues the saga of Zoe, Deke and Nathan introduced in Open Road. Open Road was a teaser to become acquainted with my lead characters. I just didn't know it at the time I wrote it. But now that their lives have changed, they become embroiled in all sorts of messes that need cleaning up. Sometimes they stumble on stuff by accident due to their respective profession, and sometimes, a job they've undertaken starts out one way and ends up something completely different. Well Played is the former kind. If stumbling upon a dead body or two can be considered accidental. 😉 Anyway, Book 1 is due out next year. I let you know the exact date.
11/17/13– I just got the cover for HAT TRICK due out from Rebel Ink Press. Hat Trick is Book 2 in the Name of the Game series. If you want to see the pretty shiny, just look under Titles.
11/12/13– HOMECOMING is out in the "Holiday Spice" anthology on Amazon. It should be available on other vendors sites soon. It's on sale for $.99 through November and will go up to $2.99 thereafter. So if you're a smart reader, buy now instead of later to save some money. This collection also makes a great gift for any ereaders out there. If you're feeling lucky and want to try and win a copy instead, I will be participating in a small, short blog hop at the end of this month in celebration of this anthology release.
11/8/13– As part of the FarSeen release, Female First interviewed me about it and me and stuff. If you're at all interested, pop on over and go read my first ever interview by anybody for my writing. Female First is an awesome resource for news, information and a host of other interesting things. They're a UK based business just like my publisher. lol You can find the interview here.
10/31/13– Happy Halloween! The Wicked Warriors Blog Hop is over. And today is the day the winner is announced. Talk about getting a treat on Halloween. Woohoo! My winners are sandyg265 and Krysta B. I will contact y'all by email. If you haven't heard from me in the next day or so, shoot me a line using the contact form on the contact me page.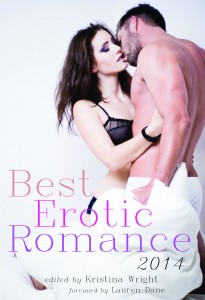 10/24/13– Just signed the contract for my short story, SHOW ME, to be in the Best Erotic Romance 2014 by Cleis Press. The slated release date is 2/2014. It might be sooner though. I'll let you know. It's a sexy little piece. I just gotta warn ya. I mean the title says erotic so you already have a clue. But let me just come right out and say it- there's some sexy times in there. Just sayin'. I'll stick this into the titles section as well, but if you want to pre-order it, just click on the picture of the book and the link should take you to the Amazon page. Not only is Kristina Wright the editor, Lauren Dane wrote the foreword. How cool is that? Lauren Dane, yo.
10/21/13– Just signed the contract for HAT TRICK Book 2 in Name of the Game series with Rebel Ink Press. Soccer player meets his match. My book, FARSEEN, with Totally Bound released last Friday October 18, 2013. I'm updating the buy links as I get them. So stay tuned. In honor of the release, I signed up for a Halloween Blog Hop which starts October 23, 2013, to give away a copy of it. Do enter. It is Book 1 of a 2 book Prequel to my OtherKind universe. In the beginning…
10/17/2013– Got some more good news. Found out a short story, DATE NIGHT, got the green light for inclusion in an anthology by people I really like. In fact, I've been wanting to write for them since I first read their books ten, twenty years ago. That now, one of my stories got picked to be in it, is well amazing-balls. Seriously. It's just preliminary word I got this week. I won't know if it is for certain, for true until around January. So I can't give out any deets right now, but when I can… lol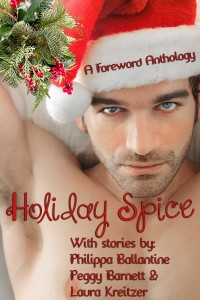 10/10/13– So I got pseudo-marching orders by email late last night. I wrote a short holiday piece. It's been accepted for pub and will be released early November from what I'm told. It feels weird announcing it here before I sign the contract. I'm told that the picture of the cover should be revealed. But if I do that, then y'all will know who said yes to my story. And again, the contract isn't signed. So here's the deal. My short story, HOMECOMING, is gonna be released next month as part of an anthology called Holiday Spice. I have the cover. I will reveal it. As soon as… you got it… the contract is signed. In fact, I'll stick the cover in right next to this piece as soon as all the i's have been dotted and all the t's crossed. *I signed the contract. I guess in my world that means it's a done deal. lol Even if the publisher hasn't signed yet. Whatever. As promised, the cover. I really like my little story. I'm glad it got picked up for this anthology. Although it was originally written with another market in mind, it fits nicely with the current stable of stories. * Anyway, my story rocks and I'm sure the other stories in there rock as well. I've looked at the list of authors and contributors, it should be a good little story book perfect for those of us with visions of sugar plums dancing in our heads.
10/7/13– Just signed the contract for NIGHT BLIND to be published by Total-E-Bound. It is Part 2 of the OtherKind Prequel. FarSeen is Part 1 and is generally releasing this month on October 18, 2013. Night Blind is the story of Ellie, Lucien and Rory coming together as they hunt down the source of the witches' magical sickness. Lucien is a Vampire Lord, Rory is Lucien's body guard and Ellie is the witch sent to dispense the goddess's justice. They've been sent to seek and destroy. Along the way, they find each other.
Preorder: 14th March 2014 (book becomes available to preorder through TEB website)
Prerelease: 28th March 2014 (book becomes available to buy through TEB website)
General Release: 25th April 2014 (book becomes available everywhere)
10/1/13– The Six-Pack Stud-A-Thon was a lot of fun. Not that I needed an excuse to stare at hot guys. lol To check out who won the Grand Prize Swag Bag, click here and sign into raffelcopter. Winners of my ebook, Open Road, are: strawberryrosered and Julianne. Congratulations to you both!!!!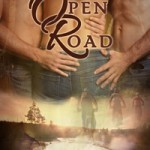 9/26/13– Open Road Released from Jupiter Gardens Press today as a standalone. It was released earlier this year as part of the Hot Rods, Hot Bods Anthology. The blurb for the book is on the title page. And if you want to read some excerpts, there is one here and here. There is also a longer excerpt at Allromance and Jupiter Gardens Press's websites. Click on the pic to get to Amazon, or go on over to the title page to get the link for AllRomance and JGP.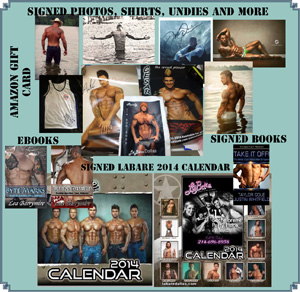 9/21/13– Holy Hotness, Batman. Just got word and a nice picture of the Grand Prize swag being offered for the Six-Pack Stud-A-Thon Blog Hop and Giveaway starting this coming Monday September 23, 2013. OMG, do you see all that male goodness in the pic? Drool-worthy- the lot of them. And… and… it says part of the prize will be undies. I got so excited when I read that. Now, I am hoping they are either never-been-worn undies or freshly-laundered undies cause anything else would be eeeekkkk! lol But as you can see, in addition to undies, there are perv-worthy prizes as well as stuff that readers will like. Like an Amazon gift card and some books. But shew… the hot dudes in a calendar would be worth it all by itself. No?!?! 😉
9/20/13– Got word that Open Road is being released as a single title on or about September 26, 2013. To celebrate, I decided to offer a copy of it as part of the Six Pack Stud-A-Thon Blog hop and Giveaway. There is a large author swag bag as the Grand Prize as well as other individual blogs giving away cool gifts. It starts on the 23rd of this month. I'll have a cool and/or funny post up to help celebrate men and six packs and studs. RAWR! lol And as soon as I have the cover for my individual release, I'll have that up as well. I got an advance look at it to make sure it was okay, and it's safe to say that the Open Road individual cover is more than just okay. I love it. Last but not least, on Saturday, I am putting up another small snippet to anticipation of next week's release. A little teaser, to help wet the appetite for the goodness that will be coming.
On another note, FarSeen is available starting TODAY from Total-E-Bound. That's 4 weeks before the official release date. And they are offering a 10% discount off the cover price. Awesomeness, yeah?
9/12/13– Got word today that NIGHT BLIND has been accepted by Total-E-Bound. This is part two of a two novella prequel in my OtherKind series. The series will have witches, vampires, shifters, fae and sundry other paranormal beings. Most of the stories are menage- MFM and light MMF, but a few will be MFMM with maybe a MF thrown in there. Even in a made up world where triads are becoming the norm, there will be hold outs that only want the one woman/one man love thing. So… It's possible, right? NIGHT BLIND is about a witch, vampire and wolf shifter who find each other while they look for a bad guy in Dallas. But the problems in Dallas are just the opening gambit in a power grab occurring while the world changes from a known to an unknown frontier.
9/10/13– Well I had thought I wasn't going to change the blog skin, but I had to. The other one wasn't allowing me to do some important things that I wanted to do- like change the font size of the words in my post. I will play around with the skin some more and see if I can fix some things with it. Although, I am digging on this skin, I can't decide which one I like more. lol Also had to take out the Imagine. Dream. Explore. Because it was coming out right over the eyes. Should take me a few more days to get this totally the way I want. And then maybe, just maybe, the skin will remain.
9/6/13– FarSeen from Total-E-Bound is available for Pre-order today. Yay!!!! Magic, Witches and Menage. A trio of good things. Just in time for Halloween-y.
8/18/13– Tina B won the random drawing for a $25 Victoria's Secret gift card. I will send it to the email address listed in your comment unless you contact me to let me know you want it sent to another email address. Congratulations, Tina!!!! And THANK YOU to everyone else who participated. I will send the egift card later tonight or tomorrow.
8/10/13– Doing a blog hop with some authors at Rebel Ink Press. RIP is turning 3 this year. They are giving away a Kindle Paperwhite and some other author swag. Stop at the various author websites and maybe pick up some additional swag. It should be fun.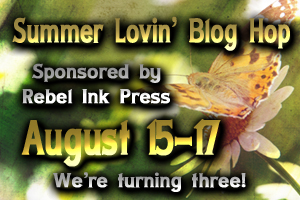 8/3/13– Home Run released today. For some reason I thought it was releasing tomorrow. Such a good surprise after getting home all tired from attending the first Nora Roberts Writing Conference in Hagerstown, Md.
7/4/13– Open Road is out today on the Jupiter Gardens website as part of the Hot Rods, Hot Bods anthology release.
6/13/13– Finally figured out how to add a Facebook Like box on the website. lol Also put in the WordPress Follow and Like buttons. Added a favicon and gravatar as well as the image icon I use on all of my tie-in sites. See, the site is slowly coming together. SLOWLY. I haven't figured out how to reblog into my blog. In other news, I should have some snippets from upcoming releases on the blog at some point. It's all good in the hood. 😉
6/11/13– Put a couple of things in The Awesome. More to come. Different things. Things that make me think… AWESOME. Added a new skin to the site and got rid of the temporary one. Gonna keep this skin for a while.
5/17/13– Contracted another novella. This time to Total-E-Bound. Again, this one is ebook form. It is called FarSeen and is part of a Halloween series called Wanton Witches. It has witches and magic and menage. It should be out of this world. Muhahahaha! See the cover under titles. I also have some dates for release. And here they are:
**Preorder: 6th September 2013 (the book becomes available to preorder through the TEB website)
**Prerelease: 20th September 2013 (the book becomes available to buy through the TEB website)
**General Release: 18th October 2013 (the book becomes available through all outlets)
5/13/13– I just had a novella accepted by Rebel Ink Press. Yay me!!!!! This one will in ebook only. So go buy an ereader or at least download an ereader program to your computer. lol I will update with more info as I get it. Home Run is about a trust fund baby and a MLB pitcher. So much goodness, all wrapped up in a story. You can see the cover under titles. To be released 8/3/13.
4/26/13– Finished the About section. So the Blog and About are done. Don't really need to do anything for the Contact me page either. So I guess that's done. I have a few more pages to add. At least one will be cool and fun. I am writing a lot so working on the website is taking a backseat. If you haven't figured it out, I'm like the turtle, not like the rabbit. I can see the finish line. Soon most of the website will be done. But not today.
4/1/13– Just got one of my novelettes accepted for publication. Yay!!!!!!! Open Road is going to come out in an anthology, Hot Rods/Hot Bods from Jupiter Gardens Press this summer- July, I think. It's a tale about motorcycles, motorcycle riders and menage- oh my! It should rock.
*** 3/28/13– getting the website up and running. Be patient with me. The blog is a go. But that's about as far as I've gotten. ***