Home Run released today from Rebel Ink Press. Woohoo!! The blurb and buy links are pasted below. Enjoy.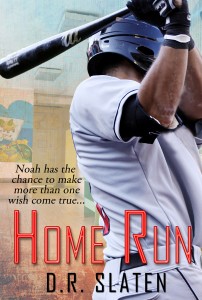 Rebel Ink Press
Release date: 8/3/13
Amazon
ARe
Barnes & Noble
Blurb:
Daniela Sinclair is a trust fund baby who believes she can make a difference in the world by making the wishes of sick children come true. Noah Barker is a major league baseball player from a common background who agrees to fulfill a sick child's wish. Together they burn up the sheets. Unfortunately, they also cause a family member to burn in anger. In a stunning case of betrayal, the home run ending they both envisioned is threatened and they teeter on the brink of striking out.